Delivery options available for restaurants & retailers throughout the Mid-Atlantic region from South Carolina to New York.
North Carolina is known worldwide for its delicious seafood. The ability to deliver this world-famous fresh seafood to consumers, retailers, and restaurants in a timely and consistent manner is a challenge that most seafood companies cannot successfully accomplish. The mission of Carolina's Finest Seafood is very short and simple:  Deliver only the highest quality fresh and frozen seafood from North Carolina to our customers at a competitive price. We want to be your North Carolina seafood specialists.  This philosophy has earned the trust of our customers for the past seventy-eight years. When patrons purchase any of our flagship brand of Carolina's Finest Seafood products, they can be comfortable that every effort has been made to produce these in the most sustainable and wholesome manner, with quality always the number one priority. Our family's combined experience in North Carolina seafood spans over a century.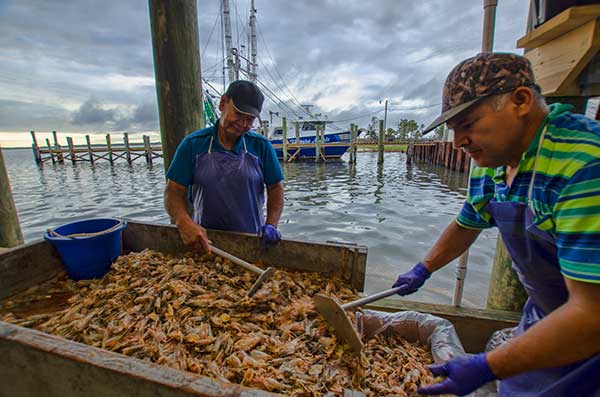 Pamlico Packing Co. is one of the oldest seafood companies in North Carolina. It was established in 1941 in Vandemere, N.C. by Mr. Earl Holton. The business under Mr. Holton operated initially as an oyster and finfish processor but within a few years the shrimp fishery became equally important to the business and local fishing communities. In 1976 Mr. Holton sold the business to Ed Cross, a Raleigh "transplant", who knew nothing about the seafood business but loved the local fishing industry and its people.
Our customers love our seafood!
Pamlico Packing Co. has been a solid partner for over 7 years. They supply us with high quality NC Seafood throughout the seasons. Whether it's shrimp, oysters or crabmeat we can depend on them for quality, traceability and service.    
Lin Peterson/Locals Seafood
The North Carolina seafood that we've gotten from Pamlico Packing for the past 13 years is always of the highest quality. Our representatives always find us exactly what we are looking for to make our restaurant customers delighted with their meal at a reasonable price. From calling in our orders, searching for the perfect product, the efficient delivery of our items by a dependable driver. We highly recommend Pamlico Packing for all your seafood needs.
Trey Bohn, President, Simply Fresh Inc.
You really can't beat Pamlico Packing Co., Inc. for high quality seafood and top shelf service. I'm partial to their IQF P&D shrimp (typing one-handed as I dip one in my homemade cocktail sauce) but my wife and daughters typically holler for their oysters and clams. Whether you're getting a few for dinner or stocking your freezer for later, you can't go wrong with Pamlico Packing Co.
Steve H.
Local North Carolina farm-raised oysters are available daily from Pamlico Packing Co., Inc.  Our marine aquaculture operation is located on Bay River in Vandemere, NC, which is a tributary of Pamlico Sound. There are many benefits to growing and harvesting oysters. Shellfish aquaculture is a sustainable fishery that also helps improve water quality. Oysters  are…
Read More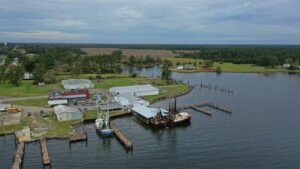 Market Report North Carolina Shrimp The North Carolina fresh shrimp season is active but catches are well below average for the fall white season. Sizes are running from 16/20 ct to 40/50 ct, with the majority in the larger sizes. For your year round shrimp needs our IQF North Carolina wild-caught shrimp are available in…
Read More