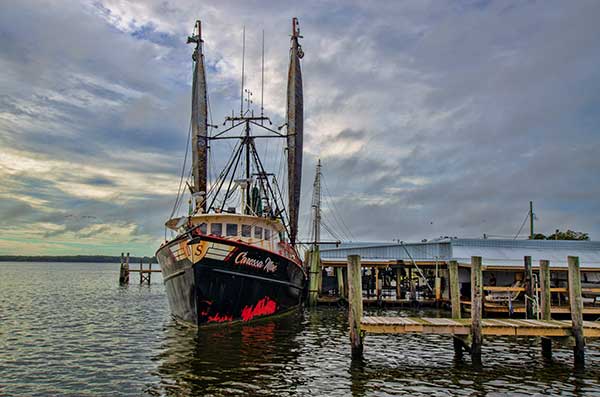 North Carolina is known worldwide for its delicious seafood. The ability to deliver this world-famous fresh seafood to consumers, retailers, and restaurants in a timely and consistent manner is a challenge that most seafood companies cannot successfully accomplish. The mission of Carolina's Finest Seafood is very short and simple: Deliver only the highest quality fresh and frozen seafood from North Carolina to our customers at a competitive price. We want to be your North Carolina seafood specialists. This philosophy has earned the trust of our customers for the past seventy-eight years. When patrons purchase any of our flagship brand of Carolina's Finest Seafood products they can be comfortable that every effort has been made to produce these in the most sustainable and wholesome manner, with quality always the number one priority. Our family's combined experience in North Carolina seafood spans over a century.
We understand that some customers require a broad selection of seafood from around the world, so we make every effort to maintain inventory according to their needs. While Carolina's Finest Seafood is considered THE source for North Carolina fresh and IQF headless shrimp, we also supply restaurants, retail markets and wholesalers with a large choice of North Carolina seafood and other U.S. east coast delicacies. These include fresh and pasteurized North Carolina crab meat, soft crabs, head-on shrimp and a large assortment of fish. Please review our products page for more information about North Carolina fresh shrimp and the many other species of NC seafood we have to offer.
Carolina's Finest Seafood is constantly striving to improve our customers' seafood procurement experience. One of the main cornerstones of our success is the ability to deliver to our customers only the highest quality seafood in the market with consistent product net weights and counts. Our NC fresh seafood will exceed expectations every time.
Our family offers you, the customer, a wealth of market knowledge and experience that will enable you to make sound, money saving decisions that will help increase your business' profit margins. For complete details and to learn how you can start reaping the benefits of offering North Carolina fresh seafood to your customers please contact us today.